Types of Massage Therapy: Discovering the Benefits for Mind and Body
Yes, there are different types of massage therapy techniques out there, each achieving different results. Massage therapy is a therapeutic practice that involves manipulating the soft tissues of the body to promote relaxation, relieve muscle tension, and enhance overall well-being. But did you know that there are different types of massage therapy and techniques available? While massage techniques vary, each type of massage therapy offers unique benefits. Learn more about how we provide different types of massage therapy in Waterloo.
Did you know that there are different types of massage therapy? Yes, there are and Let's explore them together! In this blog, we will explore some of the most popular types of massage therapy and discuss their specific techniques and advantages.
Swedish Massage
Swedish massage is one of the most common and well-known types of massage therapy. It involves long, flowing strokes, kneading, and circular movements to relax muscles and improve circulation. Swedish massage promotes relaxation, reduces stress, eases muscle tension, and enhances flexibility. Experience the versatility of our skilled therapists! Whether you're seeking a deep tissue massage to target stubborn tension or a restorative relaxation massage to melt away stress, our massage therapists have you covered.
Deep Tissue Massage
Deep tissue massage targets deeper layers of muscle and connective tissue to release chronic tension and adhesions. This type of massage uses slower, more focused strokes and pressure to alleviate chronic muscle pain, improve range of motion, and promote tissue healing. Looking for what conditions massage therapy can address, read our blog on massage therapy.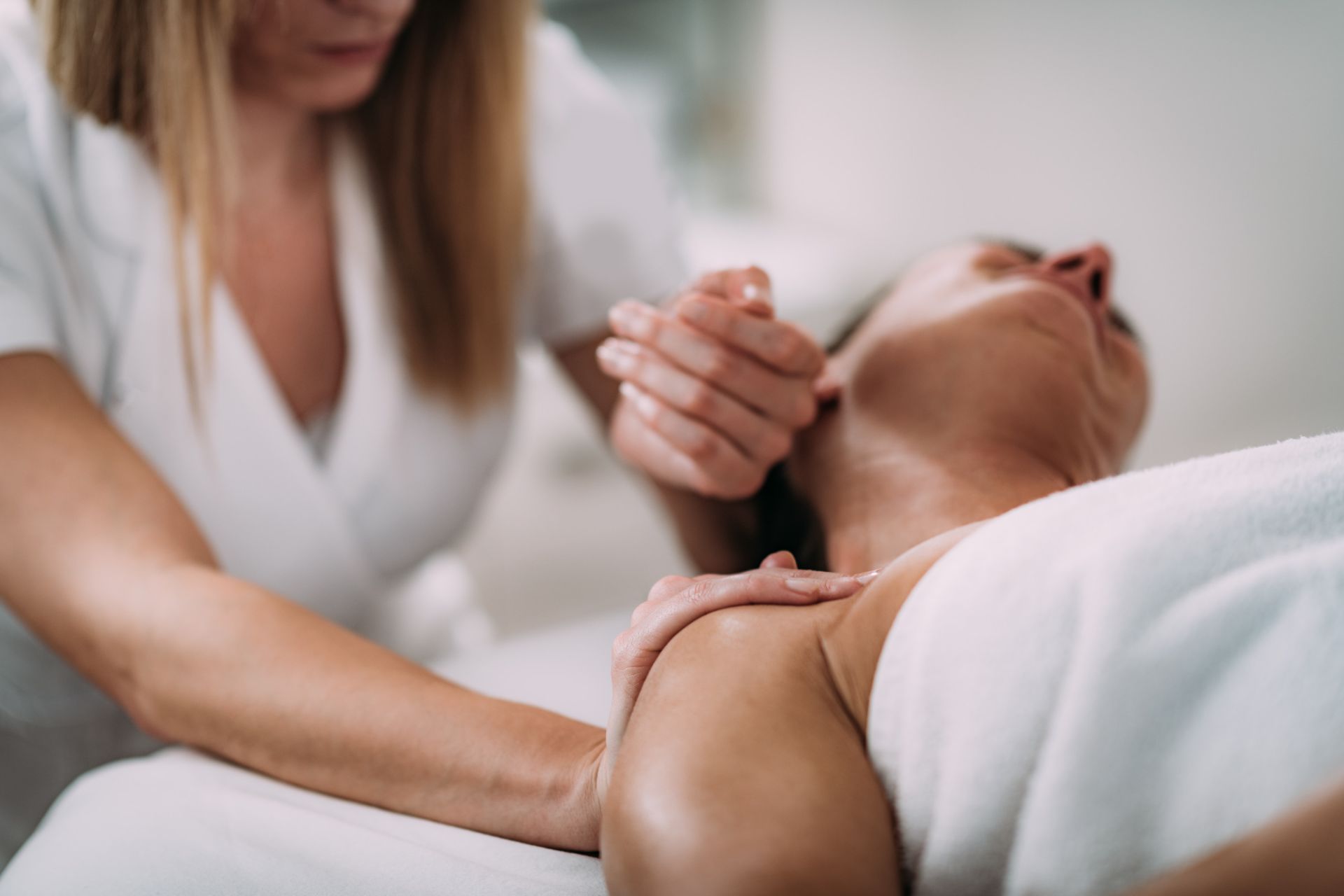 Sports Massage
Athletes are always on the go, their performance are always on the line. Even if you are a sports enthusiast, and love to incorporate playing sports for recreational purposes, having your body's support is the most important. Sports massage is designed specifically for athletes and individuals engaged in physical activities. It combines various techniques to enhance athletic performance, prevent injuries, and aid in recovery. Sports massage can reduce muscle soreness, improve flexibility, increase circulation, and promote faster healing. Sports massage are also great for any sports injuries like tennis elbow, bursitis, shoulder injuries, rotator cuff injuries, etc.